Open top boxes and crates can indeed be automatically palletised as shown in the video below!
The typical method for automatically palletising open top boxes or crates is for the product to come off the production line conveyor onto an underneath pick station. The product is then pushed off the pick station onto the tines of the underneath gripper head.  Once on the underneath gripper tines, a clamp then clamps the top edge of the box or crate to hold it securely as the item is moved across to the pallet stack.  Once the product is in the correct position on the pallet stack, the gripper will release the top clamp and slide the product onto the pallet stack.
If you would like to know more about the different types of product that can be palletised and the methods used, then please do get in touch on 01223 499488 or contact us at helpline@granta-automation.co.uk.  We will also be very happy to arrange a free trial of your product on a palletiser if you require this.
Contact us for help with your project
Find out more…
Watch videos…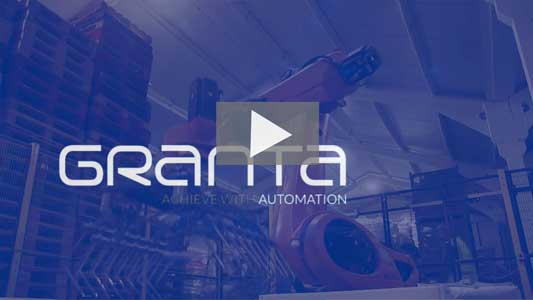 Palletiser application examples…