[ad_1]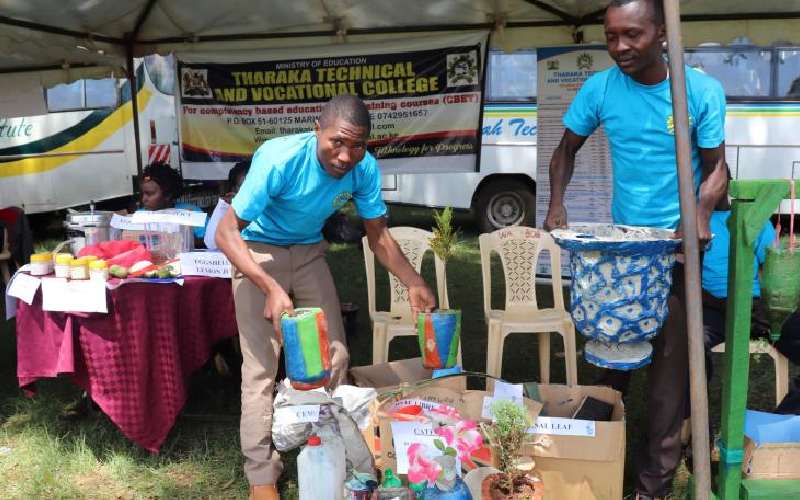 Kenya's Vision 2030 will be achieved by having more technicians and skilled labour. It's a fact that any country that has ability to create sustainable jobs also defines its economic well-being.
Despite Kenya being among the fastest growing economies in Africa, employment rate is relatively low. Technical and Vocational Education and Training (TVET) fits in well as it produces the required labour and offers flexible, demand-driven and competency-based trainings.
Investing in TVET institutions not only provides opportunities for the unemployed youth but also secures Kenya's future by guaranteeing economic stability, long-term productivity and inclusive growth.
Technical innovations are in high demand as industries shift to artificial intelligence and automation. To remain relevant in the competitive global market, the Kenyan education system needs to produce labour appropriate for the fast-changing world.
Looking at previous years, lack of skills needed for this shift has resulted in high labour costs citing an example where workers had to be imported in construction of the SGR.
To fill the gap, the government should keep developing uptake of technical training through public and private TVET institutions.
Bodies such as TVET Authority, CDACC and KNQA, have been vibrant in the growth of the TVET sector. The Kenya National Association of Private Colleges (KENAPCO), has worked closely with these bodies and state department for vocational training.
It has been a great journey from formation of the strategy to current Online and distance learning (Odel), TVET blue print, digital master plan and the list is endless. The success of these initiatives is noteworthy as we have seen changing attitudes towards TVET education.
Of all who qualified for university in 2020, 6,617 students forfeited the slots and opted for TVET colleges an increase from 2,632 in the previous year. The TVET system provides greater opportunity for Kenyan youth to obtain relevant hands-on skills, gainful employment and fill the much-needed industry positions in engineering, ICT, creative industry, hospitality, beauty, cosmetology, retail management, health, social work and others.
More than half a million students who scored C (plain) and below missed placement opportunity. The government through KUCCPS can place such students in private TVETs. Private TVETs have capacity to absorb most of these students into courses of their choice and hence support the government towards 100 per cent transition.
Secretary General, Kenya National Association of Private Colleges        
[ad_2]

Read More:Fund private TVETs better to offer skills for future workforce