[ad_1]

Global business services and enterprise application solutions provider NETSOL Technologies has signed an agreement with Motorcycle Group for the first official sale for NFS Ascent in the US market. The deal will see the leasing specialist deploy the cloud-based version of NETSOL's flagship NFS Ascent platform across the whole of its lending operations.
Motorcycle Group, consisting of MotoLease and MotoLoan, presents lease and loan offers simultaneously to qualified applicants so that motorcycle and powersports dealers can maximize their sales and enable consumers to pre-qualify and select their vehicle through Motorcycle Group's advisors.
A NETSOL client since 2013, Motorcycle Group will deploy Ascent's Omni Point-of-Sale (Omni POS) and Contract Management System (CMS) to support retail lending and leasing. The implementation brings a number of currently separate technology modules into a single solution covering processes from sales, credit approval and contract servicing through to accounting. The company will also retain its mAccount end-customer, self-service application, which is currently being used through both Motorcycle Group's MotoLease and MotoLoan divisions.
Peter Minshall, executive vice president for NETSOL Technologies Americas, said: "By opting for the cloud-deployed and hosted Ascent platform, Motorcycle Group will be empowered with the same premier platform used by blue-chip organizations and Fortune 500 companies without the need to pay any upfront license fees. The Ascent platform is offered via flexible, subscription-based pricing and rapid deployments, which will ensure the solution is up and running for Motorcycle Group in minimal time.
"This agreement validates Ascent's capabilities across the entire leasing and loan contract lifecycle. At the same time, by leveraging the deployment of Ascent on the cloud, Motorcycle Group will be enabled to run their retail operations seamlessly, and with the operational and pricing flexibility to scale on demand."
Motorcycle Group deployed NETSOL's mAccount portal in 2017, as part of plans to deliver a convenient, intuitive, and efficient servicing experience to customers, and said the switch to Ascent marked the next stage in the company's growth.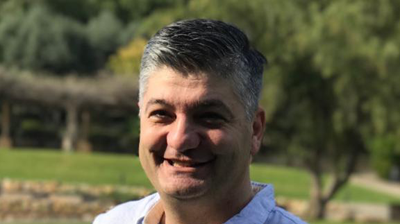 Motorcycle Group's co-founder and CEO, Emre Ucer, said: ''We chose to implement NETSOL's Ascent solution to further improve business and to enable us to achieve cost efficiency in daily operations by re-engineering business processes with minimal effort. We are excited to have this premier platform eliminate redundant tasks, and the costs associated with the performance of those tasks, to streamline processes through automation, where resource usage is optimized and human capital costs are substantially decreased."
[ad_2]

Read More:NETSOL signs first US sale for NFS Ascent with Motorcycle Group