[ad_1]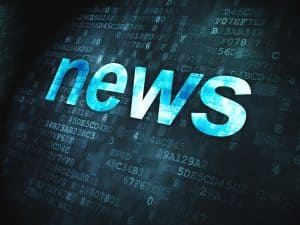 In this week's real-time analytics news: Google Cloud intros a digital twin for supply chains, the OMG issues an API for knowledge management platforms, and more.
Keeping pace with news and developments in the real-time analytics market can be a daunting task. We want to help by providing a summary of some of the items our staff came across each week. Here are some of the news items from this week:
Google Cloud launched Supply Chain Twin, a service that helps companies build a digital twin that, in turn, helps organizations leverage data from disparate sources to better understand their physical supply chain. The company is also launching the Supply Chain Pulse module to provide supply chain managers with real-time dashboards, advanced analytics, alerts, and collaboration in Google Workspace. 
The Object Management Group (OMG) issued the beta version 1.0 of its Application Programming Interfaces for Knowledge Platforms specification. The new specification outlines a standard interface between client applications, knowledge resources, and platforms such as editing tools, repositories, and analytical engines.
The Transaction Processing Performance Council (TPC) announced the availability of TPCx-AI, an industry-standard, vendor-neutral benchmark for measuring real-world, end-to-end AI and ML scenarios and data science use cases. TPCx-AI uses a diverse dataset and was specifically designed to be adaptable across a wide range of scale factors.
ServiceNow announced the Now PlatformRome release. New and enhanced solutions include Employee Center, which provides a single, connected interface for employees to find personalized information quickly and easily, complete tasks, get help and request services across departments; and Employee Journey Management, which guides employees through moments with connected experiences for cross‑departmental journeys like onboarding, work transitions, and offboarding.
Confluent unveiled a governance suite for streaming data. Offered as a fully managed cloud solution, Stream Governance delivers a simple, self-service experience to discover, understand, and trust the real-time data that flows throughout modern businesses. Distributed teams now have quick, easy access to the data that's critical to developing more real-time applications and business operations, all while maintaining data security and privacy.
Kinetica announced native integration with Kafka and an API Key integration with Confluent. Kinetica is now the second database to have native integration with Kafka, and the first database with native integration capable of ingesting and analyzing data from Kafka in real-time. The combination gives organizations the ability to conduct analysis on both streaming and stateful data in real time, providing richer context at speed and scale to power better decision-making.
Chooch AI and IntelliSite announced a partnership to augment their offerings of artificial intelligence-powered edge applications for smart cities. Chooch AI provides computer vision models that generate metadata from video feeds. The IntelliSite AIoT platform provides a wide range of sensors and edge AI capabilities with its DeepInsights platform. The combined capabilities will generate enhanced intelligence from video feeds for users in public safety, law enforcement, transportation, public works, HOA workplace safety, smart spaces, and manufacturing.
Push Technology announced a new personalized client data delivery capability in the company's Diffusion Intelligent Event-Data Platform. The new release expands the range of Diffusion's Data Wrangling capabilities with the introduction of Session Trees. With Session Trees, users can easily create event-data streams. Also in this release is a new CDC Adapter to easily connect to a wider range of data sources.
Powerbridge Technologies announced it has completed the design and development of the technology infrastructure of its Powerbridge Blockchain Supply Chain Traceability Platform. The platform integrates Blockchain technologies with big data and AI to collect transaction data and track the entire supply chain with a "one product – one code" system. It effectively prevents the circulation of counterfeit and inferior products and enables the protection of corporate brands.
Aporia announced the launch of a self-serve monitoring platform for machine learning, free and available to the public. The product empowers data scientists and ML engineers to begin implementing monitoring logic for the early detection of issues like data drift, unexpected bias, and performance degradation.
Domino Data Lab announced a major upgrade to its model monitoring capabilities. This and other enhancements — including Domino Model Monitor (DMM) support for AWS, GCP, and Azure — are part of Domino 4.6, available now. New in this release, DMM can automatically compute data drift and model quality across billions of daily predictions, more than 100x the scale of previous versions.
Micro Focus announced the general availability of Visual COBOL 7.0 and Enterprise Suite 7.0, providing flexible application, process, and infrastructure modernization solutions for COBOL and mainframe systems. The solutions can help organizations deliver on IT strategies through modernization and digital transformation initiatives.
ALTR announced updates to its platform to make it more accessible. It introduced an updated Data Usage Analytics function to its platform through a new Usage Analytics heatmap, delivering insights on how data is being accessed. It also launched a free plan with unlimited consumption intelligence and full-featured data governance, and easy access to ALTR's platform through integration into Snowflake's Partner Connect portal.
Real-time analytics news in brief:
Snowflake announced that it has successfully completed an assessment conducted by KPMG on the 14 Key Cloud Controls for protecting sensitive data, a component of the EDM Council's Cloud Data Management Capabilities (CDMC) Framework that ensures a comprehensive set of industry-standard guidelines for Financial Services organizations as they move their data into the Cloud.
EdgeVerve Systems unveiled the latest version of its Automation platform, AssistEdge 19.0. This new version supports large process automation programs for global enterprises, giving them granular process visibility and orchestration capabilities to integrate bots, human experts, and AI technologies to meet key business objectives.
dotData announced a partnership with Tableau to enable Tableau users to leverage dotData's AI Automation capabilities. By combining Tableau's data preparation and visualization capabilities with dotData's augmented insights discovery and predictive modeling capabilities, Tableau users can perform full-cycle predictive analysis from raw data through data preparation and insight discovery through AI-based predictions and actionable dashboards. 
Accenture and IonQ are collaborating to accelerate quantum computing business experimentation in organizations globally and across industries. Accenture's experience and skills in quantum, coupled with its ability to design and create customized industry solutions tailored to IonQ's quantum computing technology, will help companies become quantum ready.
Planful Inc. announced an expansion of its Planful Predict suite. Predict: Projections is an intelligent forecasting solution based on proprietary algorithms developed by Planful. The application enhances human judgment, enabling finance professionals of any skill level to seamlessly prepare AI-enhanced forecasts by learning the user's planning environment over time.
NeuReality is collaborating with Xilinx to deliver new AI-centric platforms that empower, optimize, and tune real-world AI applications. The collaboration is based on NeuReality's AI-centric inference platform NR1-P. The platform targets high-volume AI applications in various fields such as public safety, e-commerce, healthcare, retail, and many other computer-vision use cases.
Local Logic and CoreLogic announced a strategic partnership where CoreLogic will be incorporating Local Logic's data on schools, points of interest, scores and neighborhood profiles into its upcoming release of OneHome.ca.
Irdeto announced a partnership with SyncShield to automate management, monitoring, and security for connected devices on any IoT platform. Via the partnership, SyncShield Device Management Platform will combine with Irdeto's cybersecurity solutions to provide tools to centrally manage and update device fleets in the field.
SnapLogic released the latest version of its SnapLogic Flows solution. SnapLogic Flows makes it easy for teams in different departments to build new integrations and automations that support daily operations, solve pressing business needs, and speed time-to-market and results.
AnalyticsIQ announced an expanded relationship with Snowflake where it will make its B2C and B2B data available through the Snowflake Data Marketplace. Through this integration, organizations of all sizes and across all industries will have access to thousands of AnalyticsIQ's predictive data points.
JFrog announced the acquisition of Upswift. The combined companies aim to deliver a complete development-to-device platform that bridges the gap between current IoT software silos and common DevOps processes. This will let developers connect modern CI/CD and SecOps workflows to connected devices.
Aerospike announced Aerospike 5.7, a new release of its Aerospike Real-time Data Platform focused on operational and performance improvements, with special attention to query performance. New features focus on secondary indexes, cloud resilience, and security.
Appsmith announced its latest feature, which generates admin panels from any database, making it fast and easy to create CRUD (create, read, update and delete) applications for…
[ad_2]

Read More:Real-time Analytics News for Week Ending September 18 – RTInsights